East Belfast STARS
Case Study: Embedding Restorative Practice in Local East Belfast Schools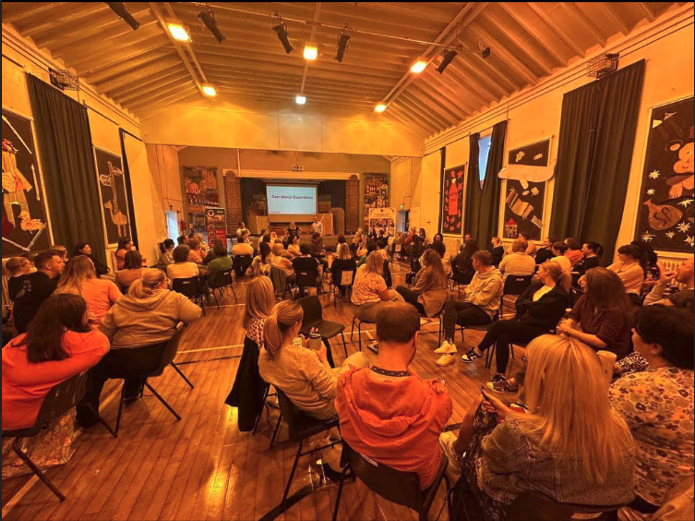 Restorative practices have gained recognition for their ability to build positive relationships and resolve conflicts within school settings. This case study delves into STARS, an initiative that successfully introduced restorative practices in three local secondary schools and one primary school. The project's journey has involved a combination of restorative interventions, mentoring, and collaboration with the CIT funded DARE project to instil aspirations and respect among students. Furthermore, it outlines the pivotal visit to Carr Manor, Leeds, which inspired the participating schools and the STARS project staff to embark on this transformative journey.
The East Belfast STARS school project Inception:
The STARS primary objective was to bring the benefits of restorative practices to Breda Academy, Ashfield Boys High School, Lagan College and Elmgrove Primary School. It has employed a multifaceted approach, delivered restorative interventions and mentored pupils in conflict with peers or teaching staff while partnering with the DARE Project, which focused on nurturing pupils' dreams, achievements, respect, and engagement. These collaborative efforts contributed significantly to building the STARS project's credibility among pupils and staff. Each of the schools had received restorative practice introduction training prior to the Carr Manor visit.
Visit to Carr Manor Community School, Leeds:
A critical milestone in the STARS and schools journey occurred when representatives from the project, including senior staff from each participating school, visited Carr Manor Community School. Carr Manor had been implementing restorative practices for 18 years, making it a beacon of success in this field. The visit not only provided valuable insights into the long-term benefits of restorative practices but also inspired the participants profoundly.
Impact on Participants:
The visit to Carr Manor left a lasting impression on the staff from the local schools and the STARS project team. It ignited a strong desire to implement restorative practices in their respective schools. Witnessing the positive outcomes, the three vice-principals, along with other senior staff members, were eager to bring these practices home.
The Implementation Strategy:
Following the inspirational visit, STARS has worked collaboratively with the local schools to establish a comprehensive strategy for implementing restorative practices. This strategy encompassed several key components:
Staff and Pupil Training: A staged training approach has been adopted to ensure that both staff and pupils receive the necessary training on restorative practices. This approach allowed for a sustainable and systematic implementation process.
Continued Restorative Interventions: STARS continues to provide restorative interventions that highlight the importance of these practices within the school environment. These interventions aim to reinforce the principles of restorative justice and conflict resolution among students.
Conclusion:
STARS serves as a compelling example of how a well-structured initiative can facilitate the integration of restorative practices into school settings. By collaborating with the DARE Project and drawing inspiration from a successful model like Carr Manor, the project successfully engaged with local secondary and primary schools. With an emphasis on training and ongoing interventions, STARS is pushing restorative practices to become an integral part of these schools' cultures, fostering a more inclusive and harmonious learning environment.
Testimony:
"EBA have been instrumental in starting our process as a restorative school. We are on the beginning of the journey but their advice, guidance, training, modelling of restorative practice with our pupils have demonstrated the tools that we as teaching practitioners require to look at conflict and how to resolve the conflict in a solution based approach. They also organised a trip to Carr Manor to see a school far down the line of the restorative and relational journey. This, quite simply was one of the best educational trips that I have had the pleasure to be part of in my 23 year teaching career. It gave me many ideas, strategies and areas to focus on in my school and we have started introducing some of them this year.
Quite simply put their support to me and to the school I am part of has been valued and appreciated but more importantly the impact and the work that is the result of this to our boys will and has gone a long way in building relationships."
Keith Millar Assistant Vice Principal Ashfield Boys' High School.
EAST BELFAST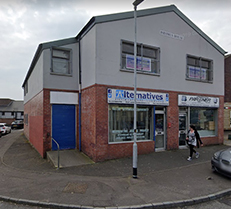 East Belfast Alternatives
Isthmus House, Isthmus Street Belfast
BT6 9DL
028 9045 6766
mandy@alternativesrj.co.uk