Catch up with all the latest news and events here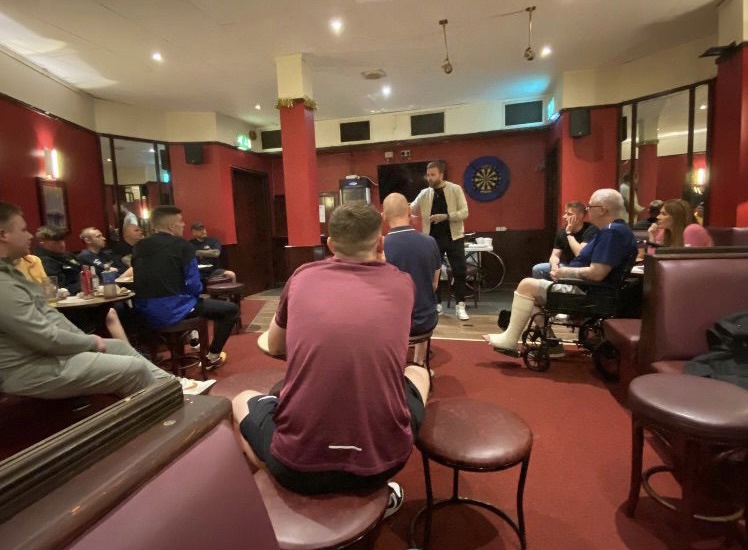 MOVE: Empowering East Belfast's Men through Resilience Building and Opportunities
This article explores the successful implementation of the MOVE project, delivered by East Belfast Alternatives and funded by the Northern Ireland Executive's Communities in Transition initiative.
MOVE was a community-based initiative designed to address the social issues prevalent among young men in East Belfast. By hosting influential figures and creating a comfortable and accessible environment, MOVE sought to empower these young men to overcome challenges such as drug misuse, gambling addiction, violence, sex and consensual relationships, and employability.
In addition, MOVE sought to provide a supportive and inclusive environment for participants to share their experiences and learn from influential figures within the community. It was East Belfast Alternatives' objective to foster a sense of empowerment, self-worth, and community engagement among the participants.
MOVE was built on a collaborative partnership. East Belfast Alternatives and Communities in Transition (CIT) joined forces to ensure the project's success. This partnership brought together expertise in community engagement, funding, and program implementation.
A local bar was chosen as the project venue. The familiar setting helped specific participants to feel comfortable, enabling open dialogue and engagement.
MOVE leveraged the influence of renowned figures within the community and in Northern Ireland to share their personal stories of overcoming challenges and achieving success. Individuals, including tattoo artist Willy G, Kyle Lafferty a professional footballer from Northern Ireland and Rangers FC, and local business leaders – Andy Rea and Steven Parr, all attended the project.
The project incorporated workshops designed to provide relevant information, practical strategies, and engage participants in thought-provoking discussions. The conversations and discussions especially through the Q & A fostered a sense of camaraderie among the participants and helped build lasting relationships.
The first evening of the project focused on drug misuse. The internationally renowned tattoo artist shared how he got involved in tattoo art and how he grew in success. Willy shared his experiences of the dangers and harm drug misuse can have and discussed coping mechanisms that can support rehabilitation.
Our second evening consisted of Kyle Lafferty describing his footballing career to date, his success and some of his challenges. Kyle took some time to share his relationship with gambling and how it can be quickly spiral into an addiction with harmful consequences for everyone.
On the 31st May we focused on the theme of sex and consent. An ACET practitioner facilitated a workshop on sex and consent. This was a challenging conversation as the gravity of the subject can be lost unless it's highlighted and profiled from high profile cases in the media. This is an area which is not discussed often and we felt it was imperative to include this in the programme.
On the fourth evening we welcomed a male who has spent 18 years in jail. This male shared how violence had taken so much of his life away but how restorative justice in the prison setting played a significant role in allowing him to move forward and begin his own business.
The penultimate evening hosted a local community worker sharing his story about how he got wrapped up in sectarian violence during the troubles and after serving a custodial sentence has turned his ideology and focus into strengthening PUL communities, for instance through utilising resources to support mental health needs of community members.
The final evening hosted Andy Rea and Stevie Parr. Andy is the owner of a number of businesses in the hospitality sector and Stevie is the owner of the PARR group. Andy and Stevie were hosted in a panel type evening sharing how they became successful, how they responded with resilience to challenging blows to their business, and what their expectations are when employing young men.
The project successfully raised awareness about the prevalent social issues within East Belfast among the participating young men.
Through the workshops and interactions with influential role models, the participants developed resilience and coping mechanisms to overcome personal challenges. They gained a renewed sense of self-worth and became more confident in making positive choices.
EAST BELFAST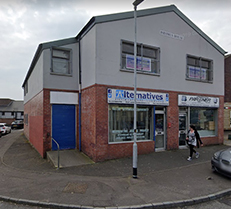 East Belfast Alternatives
Isthmus House, Isthmus Street Belfast
BT6 9DL
028 9045 6766
mandy@alternativesrj.co.uk